FAQ's
Questions? Ask Shonda!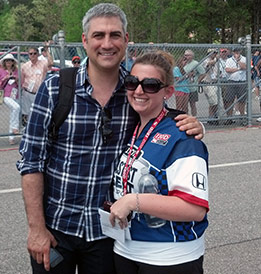 My name is Shonda Kennedy and I am the sales manager for the Indy Racing Experience! Whether you are calling to reserve a ride or drive or just need a question answered, I am more than happy to help!
To schedule a Ride or Drive Experience today, please call me at (888) 357-5002 ext. 106 or email anytime at skennedy@indyracingexperience.com!
I receive several questions about the Indy Racing Experience. I've answered many of those below, but if you still have a question, please do not hesitate to call me. I look forward to speaking with you!
---
Frequently Asked Questions