Contact Us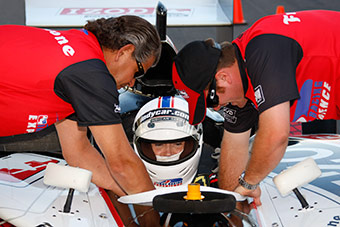 At Indy Racing Experience, we value your thoughts and welcome any questions, sponsorship inquiries, or feedback. Contact us through your method of preference below, and we look forward to hearing from you!
Phone
General Questions
1(317) 243-7171
1(888) 357- 5002 (toll free)

Indy Racing Experiences
1(317) 243-7171 ext 106
Mailing Address
Indy Racing Experience
1201 Main Street
Speedway, Indiana 46224
Facebook
Like IRE on Facebook and share your photos and stories with us. It's a great way to keep in touch and it's free to sign up! Check out our Facebook page today!
YouTube
You can check out our in-car video from all the IndyCar Series tracks on our video page, but you can also find those and customer videos of their experience on our YouTube channel: Indy Racing Experience. Check out our YouTube page today!